Call for a Quote. 1-844-844-5277
Tire Discounters Auto Glass is a mobile auto glass repair and replacement service. Is your windshield damaged or cracked? Rear or side window broken out? Have a chip in your windshield? TD Glass's AGRSS Certified technicians can help.
We have certified technicians that will either come to your home or business and fix your damaged glass or you can drop your vehicle off at one of our neighborhood stores and we can fix it while you get other services on your vehicle.
We work with all insurance providers.
You can submit an insurance claim here.
We offer Free Estimates and service all makes and models.
ADAS Recalibration services are available.
CALL FOR QUOTE 1-844-844-5277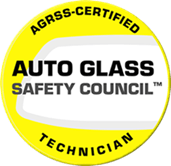 Try Skip the Shop. We'll pick-up your vehicle, bring it to the store for service, and return it once complete.