FLEET SERVICES
At Tire Discounters, we are leaders in all automotive services including tires, brakes and oil exchanges.
We know how important it is for you to keep your vehicles safely on the road and productive, so your new fleet account will provide your company:
"Priority Bay Service" for all of your vehicles
Special Tire Discounters fleet services pricing
Convenient monthly billing (with credit approval)
...of course everyone gets Outstanding Customer Service but you already knew that!
Just like in your business, we recognize that customer service is the most important factor to success. So our pledge to you is to make the time and cost of keeping your fleet well maintained as quick and easy as possible while giving you the confidence of knowing you came to the right place.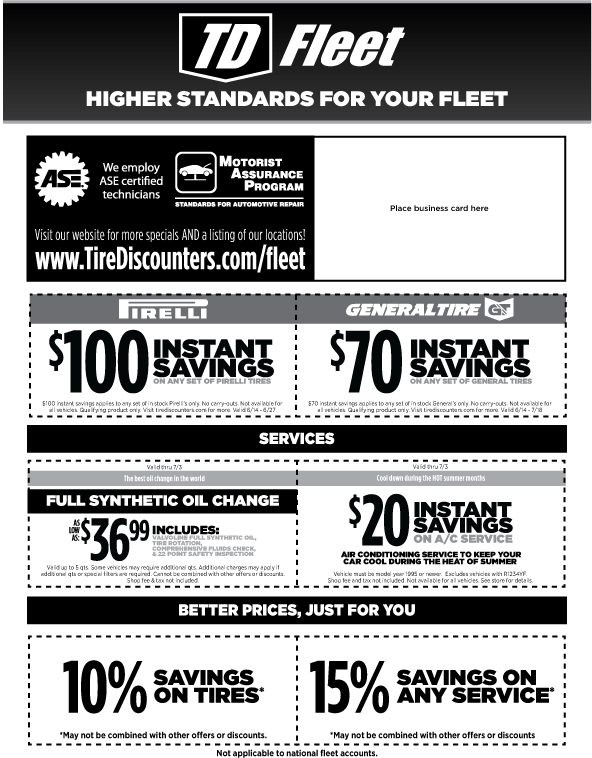 Sign up for a fleet account today!