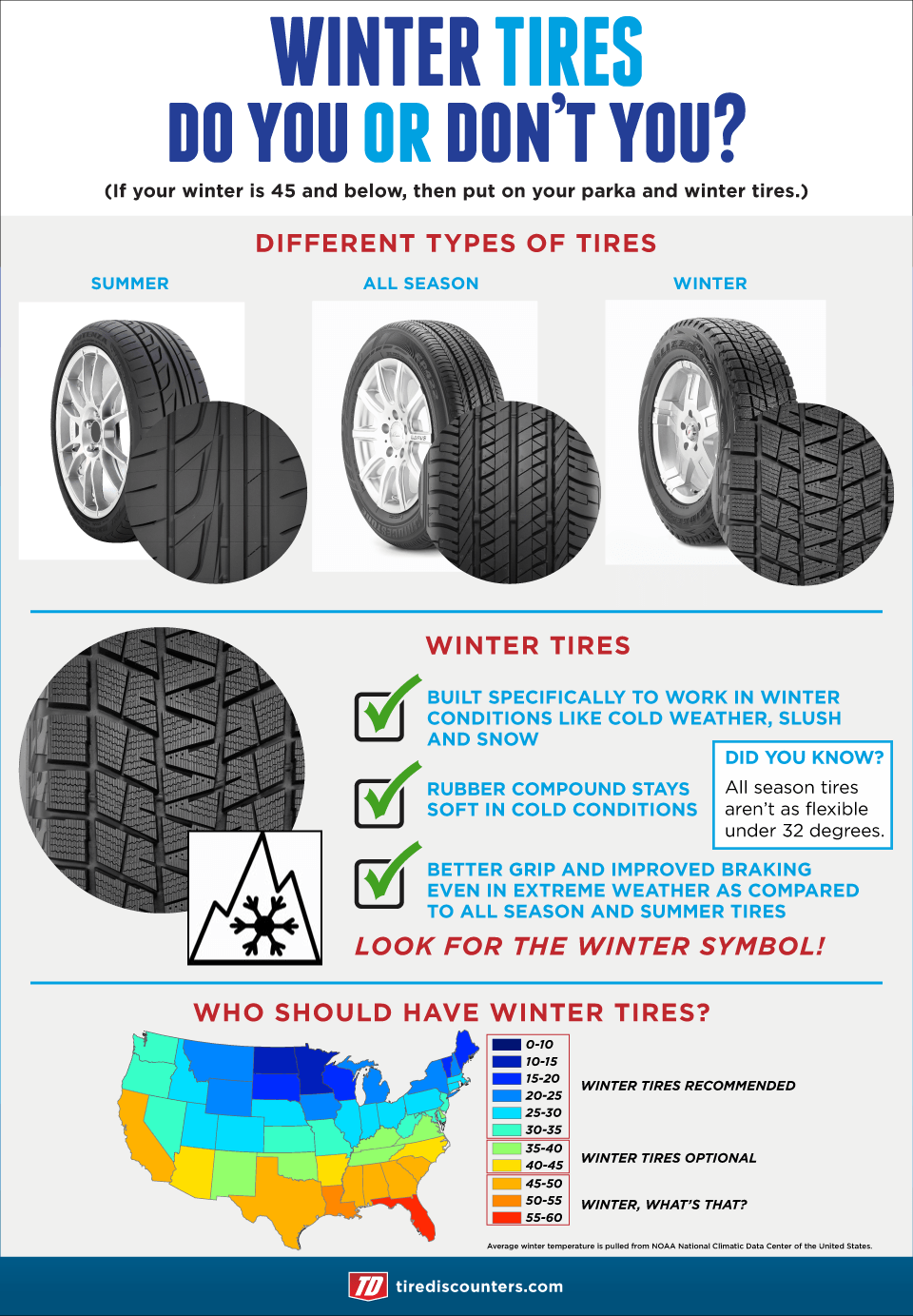 Did you know that car experts recommend using different tires during different seasons? You might be asking yourself, "Should I really replace my tires twice a year?" When tire experts advise drivers to outfit their cars with winter tires during the winter, they aren't saying you should throw out your summer tires! What you should do is properly store them until next summer.
WINTER TIRE BENEFITS
Built specifically to work in winter conditions like cold weather, slush and snow

Rubber compound stays soft in cold conditions

DID YOU KNOW? All season tires aren't as flexible under 32 degrees.

Better grip and improved braking even in extreme weather as compared to all season and summer tires
WHO SHOULD HAVE WINTER TIRES?
If your average winter temperature is below 35 degrees, we definitely recommend winter tires.

If your average winter temperature is between 35-45 degrees, you could benefit from winter tires, but are optional in your region.

If your average winter temperature is above 45 degrees, good for you. Enjoy the beach and your summer or all-season tires all year round.