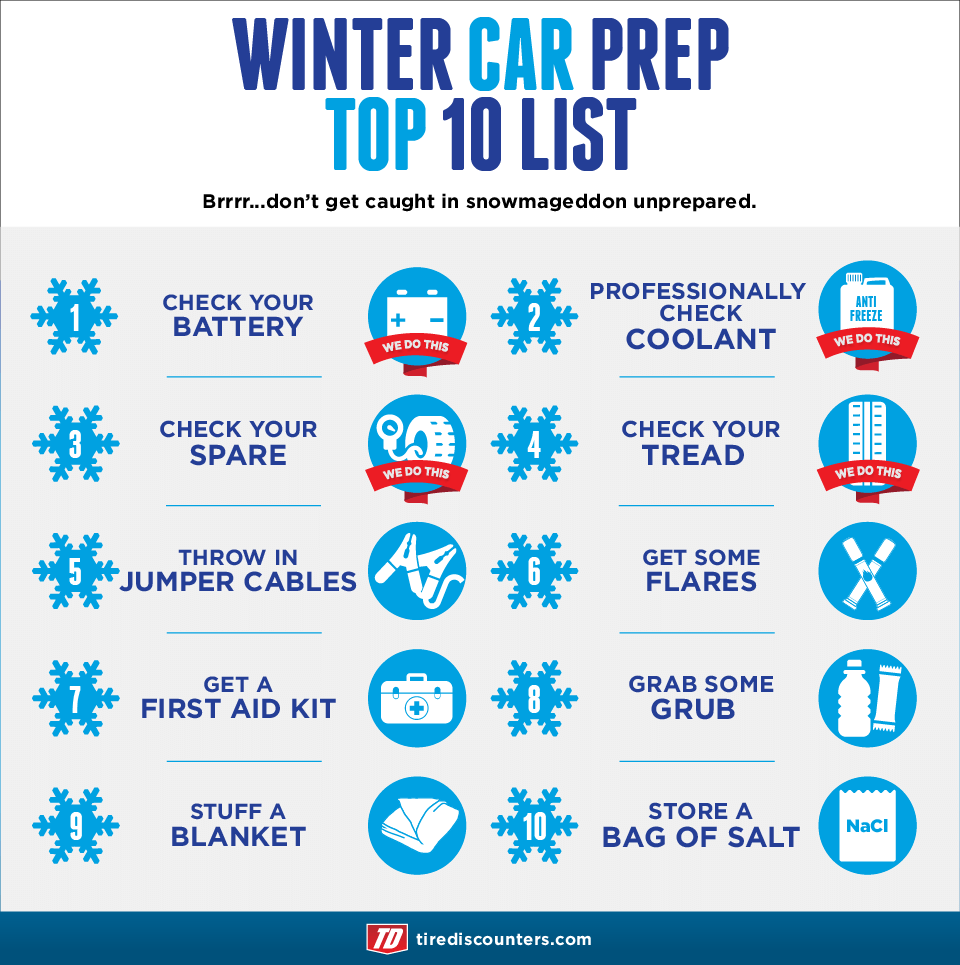 In preparation for the cold winter months, many drivers begin to think about winter weather driving and the dangers that it can bring. Even if you have had your car for a long time and feel very comfortable behind the wheel, sometimes the unpredictable conditions on winter roads can catch you off guard. Tire Discounters wants you to feel ready for the change of season by providing you with the top ten list of things you can do to prepare for winter driving.
1. Check your battery levels before the cold weather hits.
2. Professionally check your coolent levels and mixture to ensure you are ready for the colder months.
3. Check your spare tire to make sure it is fully inflated and in good condition.
4. Have a professional at Tire Discounters check your tires for proper tread depth.
5. Make sure you have jumper cables that work.
6. Get some emergency flares.
7. Get a first aid kit.
8. Put a box of granola bars or other non-parishable food in your trunk just in case.
9. Put two blankets in your trunk.
10. Keep one of the following in your trunk in case you get stuck in the snow: a piece of carpet, a bag of salt or a bag of gravel.
There is nothing worse than getting stuck without transportation in the cold winter months, and these tips will help reduce your chances of getting caught unprepared.
Tire Discounters is always here to help, so don't hesitate to call us if you have a cold-weather car emergency!