News
Tire Discounters Partners With Cooper Tire & Joseph Toyota of Cincinnati To Help Veteran
This entry was posted on Nov 12, 2018 by Tire Discounters.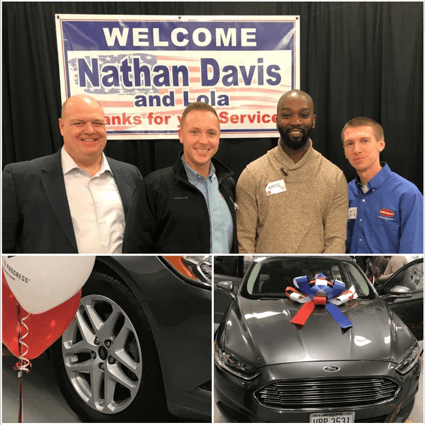 This Veterans Day we are proud to partner with Joseph Toyota of Cincinnati in the Progressive Keys to Progress program in Sharonville, OH. A local veteran was given a reliable vehicle. Tire Discounters helped get the car ready to roll by installing 4 new Cooper Tire and Rubber Company tires and performing an alignment.
As an everyday thank you, Tire Discounters offers all veterans a discount of 5% off tires, 10% off our services, and is a proud employer of veterans and reserve members of the military.
We Salute Our Veterans By Offering A Daily Veterans Discount - click here to see more.