News
Tire Discounters Rolling Out 4th New Store In Huntsville
This entry was posted on Nov 30, 2018 by Tire Discounters.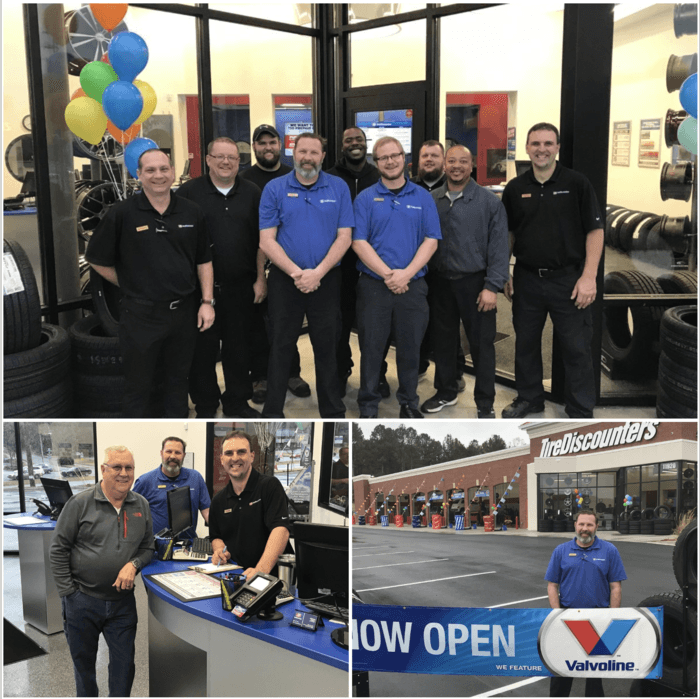 Family-owned tire and automotive services company expanding to serve customers south of the Rocket City.
Tire Discounters, one of the nation's fastest-growing tires and automotive service companies, is planning to open its 4th Huntsville store on South Parkway. The store will be led by Tire Discounters veteran, Eric McGovern, who has 20+ years of automotive service experience. "My customers are like my family, so I'm excited to extend my family to south Huntsville. It's an honor to help folks keep their vehicles running safely for their everyday travel and upcoming holiday road trips" says Eric McGovern, General Manager.
Tire Discounters opened its first Huntsville store in November 2017 and has quickly grown to four locations over the past year. The latest store, located at 11920 Memorial Parkway SW is expected to open Friday November 30th. The store will feature the same award-winning customer service Huntsville has come to expect from Tire Discounters. "This store expands our presence in Huntsville, so we can offer a more convenient and enjoyable experience to our neighbors on South Parkway near the intersection of Mountain Gap Rd," says David Chirello, Regional Manager. He adds, "We'll treat you right at Tire Discounters. We offer our customers exceptional value with perks like free safety inspections and a free alignment with every standard four tire purchase. Stop by the store for our Grand Opening specials good through the end of the year. We're offering great deals like up to $150 BIG BUCKS off a set of four tires."
Store Address: 11920 Memorial Pkwy SW, Huntsville, AL 35803