News
Tire Discounters Opens Second Indianapolis location in Noblesville
This entry was posted on Jul 8, 2019 by Tire Discounters.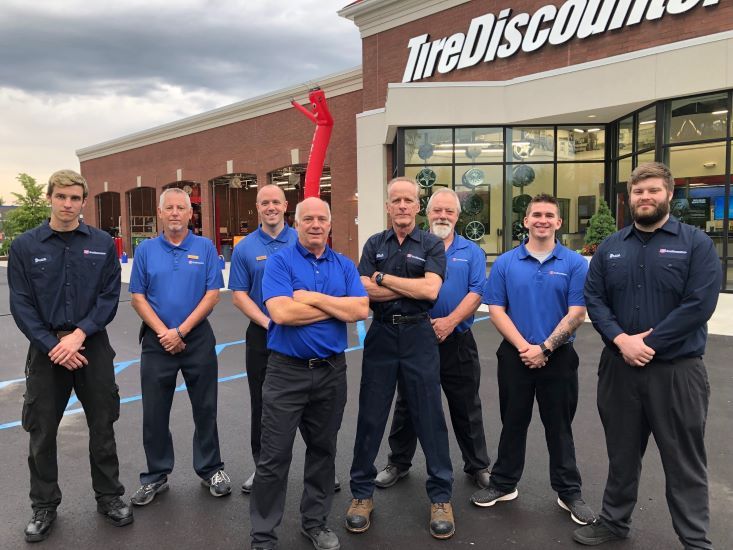 Tire Discounters, the nation's seventh largest independent tire, and automotive service company opened its second Indianapolis location on June 22nd in Noblesville. Tire Discounters is known throughout the Midwest and South as the Home of the Free Alignment* and for best-in-class facilities and people. The new location will employ up to 15 local folks, including sales professionals, management, and ASE certified automotive technicians that perform all undercar and underhood automotive maintenance services. While the Noblesville location is staffed and ready to serve customers today, Tire Discounters is hiring entry-level and experienced folks for its five additional Indianapolis area stores planned to open in 2019. "We are thrilled to have Tire Discounters in Indianapolis. At Lincoln Tech, our Automotive program is preparing students for rewarding, in-demand careers in the automotive industry. Tire Discounters is bringing more high paying jobs to central Indiana, and that's a win for everyone" says Donovan Morgan, Career Services Advisor at Lincoln Tech Indianapolis.
The Noblesville store, located at 1435 Mundy Drive, is open now, and the team is ready to earn your business. "I've been in the Indianapolis automotive industry for over 20 years and I'm excited to be a part of the Tire Discounters family. Our customers are excited too because Tire Discounters isn't your average retailer. We go beyond what's expected for our customers because at 70 miles an hour, those details matter" says Eldon Riggs, director of retail operations.
Open Now: 1435 Mundy Dr. Noblesville, IN 46060 (317)-214-8455